​​Coastal Dental Associates

2837 Lafayette Road

Portsmouth NH 03801

603-436-6997

​​​​Office Hours

Monday - Friday: 8:00 - 5:00

Saturday- CLOSED

Sunday- CLOSED

2837 Lafayette Road ~ Portsmouth NH 03801

Coastal Dental Associates

Cosmetic Dentistry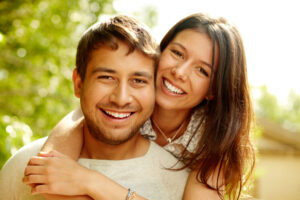 At Coastal Dental Associates we offer a full array of cosmetic dentistry procedures designed to fix aesthetic issues and keep your teeth looking fresh and healthy. Cosmetic dental treatments are primarily geared toward correcting the appearance of your teeth, with a focus on helping with misalignments, chips, stains, and other aesthetic problems. However, they can also serve a dual purpose in correcting minor functional issues in addition to improving the appearance of your smile.​

​
Dental Veneers
Are your teeth affected by chips, gaps, deep stains, or mild misalignment issues? If so, porcelain dental veneers may be right for your needs. Porcelain veneer treatment is one of the most popular cosmetic dentistry options available. Composed of a durable ceramic material, porcelain veneers only cover the visible part of the tooth, unlike a full dental crown. Veneers are custom-designed for the best possible fit and they are color-tinted to match surrounding teeth, allowing them to provide the most natural-looking result possible. These treatments can be beneficial for a wide array of cosmetic dental concerns. Plus, porcelain veneers are known to last decades with the proper care.

Dental Bonding
Chips, cracks, stains, and even mild cases of teeth misalignment can be corrected with dental bonding treatment. Using a strong composite resin, our dentist will intricately mold and shape the bonding material to the affected tooth and then color-shade it to match the surrounding teeth. Dental bonding has been a steadfast and effective cosmetic dentistry treatment for many years, and has helped many patients address their concerns with results that look natural.

Teeth Whitening

Professional teeth whitening treatments offer many advantages over the home-kits you may find at your local store. If you are looking for the fastest, most noticeable results in order to achieve whiter, brighter teeth before an upcoming wedding or other social event, in-office teeth whitening offers an ideal solution. Stains caused by certain types of beverages and tobacco, as well as the natural yellowing of the teeth over time, can be addressed in a relatively quick teeth whitening procedure here at Coastal Dental Associates.